Don't miss this first in a number of Chat events coming to the premiere Christian Community only at Crosswalk.com as best-selling author, Jerry B. Jenkins, joins us to answer your questions about the craft and call of being a Christian writer. Sponsored by Christian Writers Guild.
Thursday, Nov. 20 at 9 p.m. ET in the Auditorium.
To participate you will need to become a member but great news… this is easy to do and best of all… FREE.  Sign up today!

More about our guest…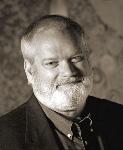 Jerry B. Jenkins is the author of the Left Behind novels, the fastest-selling fiction series ever. These books have sold more than 55 million copies since 1995.
Eleven of his titles have reached the New York Times best-seller list and have also appeared on the Wall Street Journal, USA Today, and Publisher's Weekly best-seller lists.
Desecration, book #9, was the best-selling novel in the world in 2001 and his latest novel, SOON, is climbing the New York Times best-seller list, and is currently ranked at #21.

About the sponsor…
Christian Writers Guild has been helping writers for nearly 40 years.  Thousands of people have completed their writing course.
Now the Christian Writers Guild is entering a new era of leadership under Jerry B. Jenkins and is already expanding their services to include a writers advocacy center, college credit courses, agent and publisher referrals, and more.
No matter what you are now in your story as a writer their brand new correspondence course can help you take your writing to the next level.
Sign up to recieve your a FREE Starter Kit and to learn more about this exciting opportunity for writers.