Simplify this holiday season with great gift ideas! Here are A Few of Our Favorite Things that are sure to please everyone on your Christmas List.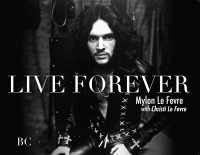 Mylon Le Fevre / Live Forever (Heritage Builders Publishing) Live Forever is the true story of Mylon Le Fevre's career in Gospel Music to a whirlwind of rock-and-roll fantasy, strung out on drugs, depression and loneliness until he found what he was looking for… he found God. This is the book that could change your life. www.heritagebuilders.com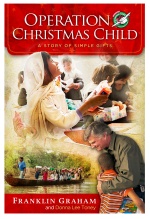 Operation Christmas Child (B&H Publishing) A memory and photo-filled twentieth anniversary celebration of the Operation Christmas Child ministry that has inspired everyday people to provide more than 100 million gift-filled shoeboxes to needy children in 130 countries. www.bhpublishinggroup.com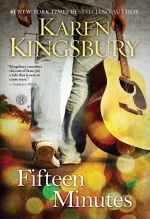 Karen Kingsbury / Fifteen Minutes (Howard Books) From #1 New York Times bestselling author Karen Kingsbury comes this new novel about fame, true love, and the cost of having it all. When Zack Dylan travels from his Kentucky farm to the stage of TV's favorite singing competition "Fifteen Minutes," he vows that fame won't change him . . . www.fifteenminutesbook.com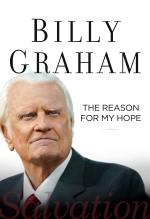 Billy Graham / The Reason For My Hope (Thomas Nelson) New from Billy Graham, America's Evangelistic Elder Statesman. Salvation is what we all long for, when we are lost or in danger or have made a mess of our lives. And salvation belongs to us, when we reach out for the only One who can rescue us: Jesus www.thomasnelson.com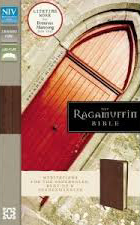 NIV Ragamuffin Bible (Zondervan) Shedding new light on God's Word from an unexpected perspective, The NIV Ragamuffin Bible a precious reminder to the ragamuffin-prodigal in everyone that they are still God's beloved. In addition to the full NIV text, devotions, reflections, and quotes from Brennan Manning are scattered throughout this Bible. zondervan.com/9780310405566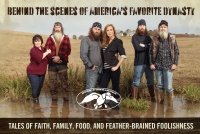 Books From the Duck Commander Family (Howard Books) They've taken the country—and the bestseller list—by storm. Go behind the scenes of America's favorite family with these tales of faith, family, food, and feather-brained foolishness from the stars of A&E®'s "Duck Dynasty®" series. There's a great Duck Commander book for everyone on your Christmas list—including yourself! www.duckcommanderbooks.com

The Duck Commander Family
THE DUCK COMMANDER FAMILY is the bestseller that offers an up-close and personal, behind-the-scenes look at the whole Duck Dynasty® family.
Happy, Happy, Happy
Get to know the founder of the multi-million-dollar family business in HAPPY, HAPPY, HAPPY, a no-holds-barred biography chronicling the remarkable life of PHIL ROBERTSON, the original Duck Commander and patriarch on the Duck Dynasty® series on A&E®.
Si-Cology 1 Hey Jack—do you know any UNCLE SI fans? In SI-COLOGY 1, Duck Dynasty's® Uncle Si presents his signature tall tales, crazy exploits, and quirky one-liners all in one raucous collection!
The Duck Commander Devotional Perfect for students and the whole family, THE DUCK COMMANDER DEVOTIONAL is available in Tan Camo and Pink Camo covers.
Miss Kay's Duck Commander Kitchen Who on your list has a flock to feed? Sassy, country-cookin' MISS KAY, matriarch of the Robertson clan, dishes up her fabulous recipes, stories, and photos in MISS KAY'S DUCK COMMANDER KITCHEN.
Duck Dynasty Boxed Set And if you can't decide, don't worry! Just in time for the holidays comes the perfect gift for the die-hard Duck Dynasty® fan: a boxed set of all three bestsellers by PHIL, WILLIE and KORIE and SI ROBERTSON. Get yours today!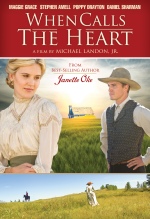 When Calls The Heart (Word Entertainment) When Calls the Heart is the story of Elizabeth Thatcher, a cultured young school teacher in 1910 who, through the discovery of her aunt's secret diary, finds the courage to leave her big city home to accept a teaching position in a frontier coal mining town.
Available November 19, 2013 www.wordfilms.com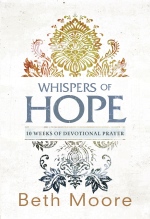 Whispers of Hope (B&H Publishing) Best-selling author Beth Moore guides readers through the process of offering Scripture-saturated prayer to God in response to a daily Bible reading; includes 70 devotionals. www.bhpublishinggroup.com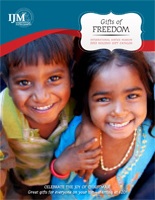 International Justice Mission Honor family & friends with memorable gifts that truly change lives around the world. Give a gift of freedom from International Justice Mission's Holiday Gift Catalog and bring rescue & restoration to someone in need. You can provide aftercare for a sex trafficking survivor, defend widows & orphans, and more. ijm.org/GiftsofFreedom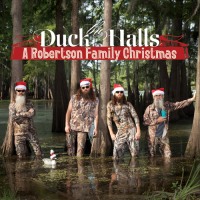 Duck the Halls: A Robertson Family Christmas (Universal Music) The Robertson Family, stars of the A&E hit Duck Dynasty, release Duck The Halls: A Robertson Family Christmas. The album includes 14 tracks with special guests including Alison Krauss, George Strait, Josh Turner and Luke Bryan. Songs included: Hairy Christmas, Christmas Cookies, Rajun' Cajun Christmas, Duck The Halls and more. www.duckthehalls.com
Music For Your Heart (Abingdon Press) Best-selling author takes you behind the scenes of your favorite songs. Music for Your Heart takes you behind the scenes of your favorite songs to show how music began. Through insider stories, artist bios, and inspiration from Scripture, Collins weaves stirring reflections on our adored and popular classics. www.christianbook.com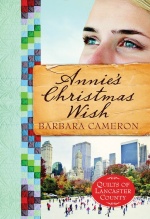 Annie's Christmas Wish (Abingdon Press) Ever since her stepmother brought her a snow globe of the New York City skyline, Annie has wanted to visit the city. With Christmas approaching, now is a good time to visit. But when an unexpected offer is presented, will the Big Apple lure Annie away from her home. . . forever? www.christianbook.com To learn more about any of the items above: A Few of Our Favorite Things Christmas Gift Guide 2013 printable PDF