Sermons
A Question in the Crowd: Who Is This?
According to the Gospel of Matthew, Palm Sunday was the first time Jesus ever appeared in the great, bustling city of Jerusalem. Jesus knew that His ministry would not be complete and His mission would not be successful unless and until He took His gospel message from the small towns of Galilee in the northern part of Israel and declared it in the great Temple in Jerusalem.
Trusting In His Sovereign Grace
"When you can't go on, go in. Go into the hull of the boat, go to where Jesus is resting." This sermon on faith offers four principles for resting in God's sovereign grace.
Hit By Friendly Fire: What To Do When Christians Hurt You
Genesis 50:15-21; Philippians 3:8-10 One second. One mistake. One firing of the missile in the midst of the war. The missile cannot come back. The weapon is now headed for you. And the one who fired it is on your side. It is war. Hit by friendly fire. And this is not Baghdad or the...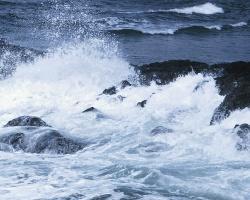 by Earl C. Davis


/

Saturday, March 01, 2003
The Easter season is a time calling for praise and rejoicing. All nature sings and shouts and waves its praise to the Creator in the boldest, brightest colors it can find. And, as this sermon makes clear, we who are Christians have a special reason to rejoice at Easter.