Sermons
Today Is the Day of Salvation
Taken from 1 Thessalonians 4:13-18, this sermon seeks to persuade listeners not to waste a single moment more waiting to follow Christ.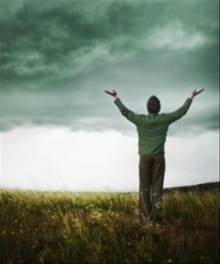 by J.D. Watson


/

Thursday, December 27, 2012
Exclusive to Preaching.com: What do you see in the sign of the rainbow?
Parabolic Preaching
What is parabolic preaching? Jesus' parables are the key to understanding this genre of preaching.
Coping With Grief
Job 40:1-5, 42:1-6 Sometimes when I am with groups of children, I say to them, "If you could ask God any question, what would you ask Him?" Children raise questions like these: Why do dogs chase cats? Where does the sky end? Who does God's job when he is on vacation? Is it true that my f
Faith's Bitter Foe
According to this sermon, Abraham has much to teach us concerning the life of faith. Despite the millennia that separate us, Abraham's successes and failures, of which there are an ample supply of both, offer surprisingly relevant insights into our struggle to live by faith. His life, much like ours, reflects an on-going battle with fear, faith's archenemy.
When God Seems Absent
This eternal fountain is hidden deep, Well l know where it has its spring, Though it is night! (St. John of the Cross) My friend Nancy Beach once taught a series on spiritual life in which she compared our varying experiences of God's presence to the seasons of the year.
Dancing in the Graveyard
Job 19:25-27 Paul Azinger was a popular professional golfer a few years back that had just won the PGA championship and had ten tournament victories to his credit. Then, at the age of 33 he was diagnosed with cancer. He recorded his feelings about the experience, "A genuine feeling of fear cam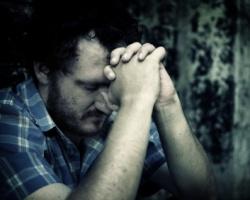 by Philip A. Gunther


/

Thursday, July 01, 2004
God knows the ultimate outcome of our prayer requests, we don't.
Praying in the Dark
There are times when prayer flows naturally and God seems so close. But on many other occasions prayer seems like a monologue. God feels distant and doesn't seem to hear. It's like "beating on heaven's door with bruised knuckles in the dark." This sermon on faith reminds us that we can find God and we can grow - even in the dark.