Sermons
He Didn't Go Home Again
Were you a prophet, would you be able to return home again? In your situation and wherever home is, would you want to return there? What would it take to be able to do so?
Lord, Lord: Do You Really Know Jesus?
Is your knowledge of Christ about Him, or is it personal and relational? This passage comes from the final words of Jesus' "Sermon on the Mount" in Matthew 5—7.
God Is an Expert on Man!
As the Maker of all humans past, present and future, God alone is the One who is aware of our needs and able to answer all our problems with Himself.
How Does Forgiveness Work?
Forgiveness is a mystery all unto itself, but it does work miracles when extended to the recipient, as well as to the person who forgives.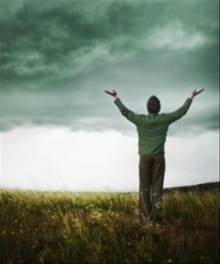 by J.D. Watson


/

Thursday, December 27, 2012
Exclusive to Preaching.com: What do you see in the sign of the rainbow?
The Answers to Our Deepest Questions
Jesus claims to be the resurrection and the life. Each of us is called to respond. This Easter sermon examines some of the big questions about God with an eye toward helping us believe.