Sermons
Today Is the Day of Salvation
Taken from 1 Thessalonians 4:13-18, this sermon seeks to persuade listeners not to waste a single moment more waiting to follow Christ.
What the Humble Seek
Are you humble in your pursuits? Do you strive after the things of this world? Or do you seek God, His will, the cross and Christ's good pleasure?
Sunday Surprise
While many of us know God raised Jesus from the dead, we do not live in this reality. What does His resurrection mean to you, and how does it impact the way you live your life?
Lose and Be Blessed
God uses the foolishness of this world to achieve the most reasonable ends for His children, which is why losing may not make much sense to us and still be the best thing God could intend to have happen to us.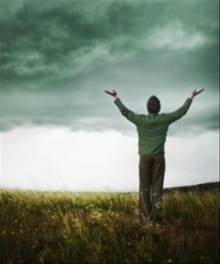 by J.D. Watson


/

Thursday, December 27, 2012
Exclusive to Preaching.com: What do you see in the sign of the rainbow?
Children's Sermon: New Thing
This is a great sermon and illustration to use with children so they are able to see how God is the same, but interacts with people differently in order to achieve the results He desires in their lives.