Sermons
Today Is the Day of Salvation
Taken from 1 Thessalonians 4:13-18, this sermon seeks to persuade listeners not to waste a single moment more waiting to follow Christ.
What the Humble Seek
Are you humble in your pursuits? Do you strive after the things of this world? Or do you seek God, His will, the cross and Christ's good pleasure?
Peter Sifted as Wheat that He Might Strengthen Others
Without a doubt we will have struggles and suffer temptations in this world, and we'll frequently fall prey to Satan's attacks. However, Jesus has prayed and is praying for us, that though we be sifted as wheat as was Peter, God would use that sifting to strengthen our resolve.
How God Says I Love You
God loves you is a fact, but what exactly does it mean that He loves you? Does it mean He would do anything for you to make you happy? Does it mean a qualitative state or quantitative? The fact that He loves means He gave, He sacrificed...for you.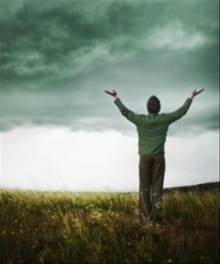 by J.D. Watson


/

Thursday, December 27, 2012
Exclusive to Preaching.com: What do you see in the sign of the rainbow?
Sermon: The Good News of the Incarnation
The work of salvation already has been completed on the cross where Jesus died. To be saved and enter eternal life, all one has to do is receive the gift that was given on the very first Christmas.
The God Who Stoops
Grace is humble and forgiving; but above all, it gives us our lives back from a liar and thief who intends to destroy us.
Sample Sermon Outline: Healing the Hurts of Life
Death. Divorce. Disease. Disasters. They are all alike. They cause loss; loss produces grief; grief can lead the best of us to question God, raising our faces and fists toward heaven and asking, "Why?"