Sermons
Why Jesus Came
Taken from Colossians 1:1-14, this sermon seeks to outline the various reasons Jesus came to earth in the form of a infant.
What the Humble Seek
Are you humble in your pursuits? Do you strive after the things of this world? Or do you seek God, His will, the cross and Christ's good pleasure?
How God Says I Love You
God loves you is a fact, but what exactly does it mean that He loves you? Does it mean He would do anything for you to make you happy? Does it mean a qualitative state or quantitative? The fact that He loves means He gave, He sacrificed...for you.
How Does Forgiveness Work?
Forgiveness is a mystery all unto itself, but it does work miracles when extended to the recipient, as well as to the person who forgives.
Sermon: The Good News of the Incarnation
The work of salvation already has been completed on the cross where Jesus died. To be saved and enter eternal life, all one has to do is receive the gift that was given on the very first Christmas.
The God Who Stoops
Grace is humble and forgiving; but above all, it gives us our lives back from a liar and thief who intends to destroy us.
'Take Words': Hosea 14:1-9
Where in Scripture do you turn for encouragement? How many would give the Old Testament prophets as their answer? I'll wager that many of us would say we find their poetry hard to understand and their words of judgment—well…something other than encouraging.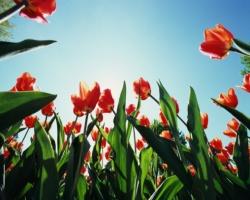 by Marvin A. McMickle


/

Friday, October 29, 2010
In his book The Pursuit of God, A.W. Tozer made the following observation: "It is doubtful whether God can bless a man greatly until He has hurt him deeply." To put it another way, God cannot do much with people who have not passed through a time of suffering, sickness, sacrifice or struggle. How can we be a blessing to people who are going through the hardships of life if we ourselves somehow...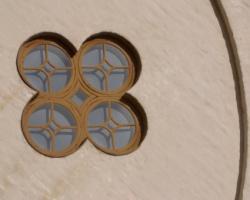 by Charles Swindoll


/

Thursday, October 28, 2010
Let's enter an imaginary time tunnel and journey back about 20 centuries. As we do, remember that in the place we find ourselves there is no United States of America. The modern civilizations of Europe, Australia and Canada, as well as other contemporary cultures do not exist. Even the nation of Israel looks completely different.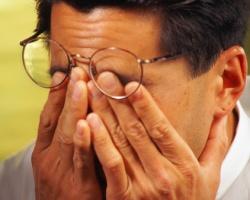 by Michael A. Milton


/

Thursday, June 24, 2010
The Bible is very practical and plain, sometimes disturbingly so. As in the case of the historical account of King David and his son Absalom. David was a great man, but he was guilty of great sin, which infected his home.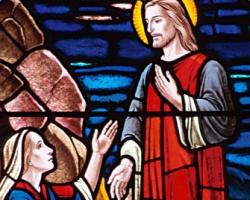 by Kevin Shrum


/

Wednesday, January 27, 2010
Imagine with me Washington, D.C., without the White House, St. Louis without the Arch, Atlanta without the Varsity, New York without the Yankees, and L.A. without the Lakers. You begin to get a remote idea of what it means to have a gospel without the doctrine of the resurrection. The resurrection of Jesus Christ is more than a historical fact; it's the main motif and high watermark of the...