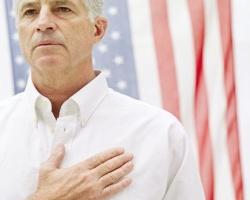 The True Believer's Declaration of Independence
By
Michael Milton
Friday, July 02, 2010
Leviticus 25:10
;
Galatians 2:15-21
The famous words are read: "We hold these truths to be self-evident, that all men are created equal; that they are endowed by their Creator with certain inalienable rights; that among these are life, liberty, and the pursuit of happiness.
For the support of this declaration, with a firm reliance upon the protection of Divine Providence, we mutually pledge to each other, our lives, our fortunes, and our sacred honor."
And the Liberty Bell will be rung. But did you know that on that Bell are the words of Scripture, which planted a divine idea of freedom in the hearts of so many of those who devised those words? Inscribed on the Liberty Bell are the words of Leviticus 25:10: And you shall consecrate the fiftieth year, and proclaim liberty throughout the land to all its inhabitants. It shall be a jubilee for you, when each of you shall return to his property and each of you shall return to his clan (
Leviticus 25:10
).
The year of Jubilee was just one of the many ways God went about telling us what our hearts intuitively long for is what He has prepared for us: freedom! We should always be vigilant to protect that freedom. And that is what is happening with Paul in Galatians 1. The year of Jubilee is here for Paul. It is Jesus. And nothing should cause us to go back, nothing should shake our resolve to stand up for that freedom. The blood of Jesus Christ won freedom. And it belongs to everyone, regardless of race or past sin, who calls on the name of the Lord.
Galatians 2:15-21
We ourselves, who are Jews by birth and not Gentile sinners, yet who know that a man is not justified by works of the law but through faith in Jesus Christ, even we have believed in Christ Jesus, in order to be justified by faith in Christ, and not by works of the law, because by works of the law shall no one be justified. But if, in our endeavor to be justified in Christ, we ourselves were found to be sinners, is Christ then an agent of sin? Certainly not! But if I build up again those things that I tore down, then I prove myself a transgressor. For I through the law died to the law that I might live to God. I have been crucified with Christ; it is no longer I who live, but Christ who lives in me; and the life I now live in the flesh I live by faith in the Son of God, who loved me and gave himself for me. I do not nullify the grace of God; for if justification were through the law,
then Christ died to no purpose.
Let us ring out the truth about God's grace as we consider "The True Believer's Declaration of Independence."
Freedom to Die For
Before any battle is won on the field, a battle must be won in the minds and hearts of the people.
On March 23, 1775 the battle had to be won in the Virginia House of Burgesses in Williamsburg, Virginia. The man who would become known as the Voice of the Revolution, Patrick Henry, called his own people to see the choice they had before them. I know you know the last line, but today I want to give you the last paragraph.