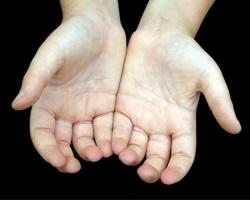 The Generosity Factor
By
John Huffman
Tuesday, May 01, 2007
Acts 20:35
"In all this I have given you an example that by such work we must support the weak, remembering the words of the Lord Jesus, for he himself said, 'It is more blessed to give than to receive.'"
Some years ago, one of our elders, Jim Johnson, gave me a book titled The Generosity Factor, co-authored by Ken Blanchard of The One-Minute Manager and S. Truett Cathy, founder of Chick-Fil-A, Inc., now a billion-dollar-plus, quick-service chain with more than a thousand locations currently in 34 states and Washington, D.C. On the cover of this book, you'll read these words: "Discover the Joy of Giving Your Time, Talent, and Treasure."
Look up the word generosity in the dictionary, and you'll find a definition similar to the one I found this week in Merriam-Webster's New Collegiate Dictionary: "liberality in giving." Look up the word generous, and you'll find words such as these: "characterized by a noble or forbearing spirit; MAGNANIMOUS, KINDLY; liberal in giving: OPENHANDED; marked by abundance or ample proportions."
What is the opposite of generosity?
Perhaps the best way to proceed is to first reflect on the opposite of the word generosity. What words come to your mind? Are they words such as greed, selfishness, stinginess?
We live in a day in which we observe the opposite with great frequency.
During an election season, we are amazed at the attacks and counterattacks that the Republicans and the Democrats make on each other. There's very little "liberality in giving," is there?
I've noticed that there is a whole cottage industry that has been established in talk radio and cable TV in which very intelligent and extremely articulate communicators have built large audiences by encouraging greed, selfishness, and hostility toward others different from themselves. There's the stridency of both the political left and the political right.
Lurking just beneath the surface, we discover that there is a greed motivation on the part of some of these mass communicators that views success in terms of ratings, advertising revenues, and fees that make many of these persons rich. What a contrast to irenic public marketplace discussions between commentators and scholars, who are prepared to recognize the complexity of topics and are trying honestly to sort out issues fraught with ambiguity, whether they are discussing the war in Iraq, immigration, Washington sex scandals, economic theory, healthcare for those who are unable to afford it, the threat of nuclear proliferation, or the international HIV/AIDS pandemic.