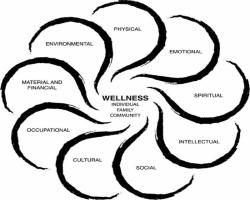 God Wants to Make You a Whole Person
By
Jim Killen
Wednesday, January 01, 2003
God Wants to Make You a Whole Person
(Lectionary Starters)
Sixth Sunday after Epiphany, Year B
February 16, 2003
2 Kings 5:1-14, Psalms 30, Mark 1:40-55
If Jesus was primarily interested in proclaiming the good news about the Kingdom of God and teaching us a new way of life that is appropriate for it, why did he spend so much of his time healing the sick? Jesus is not the only one in the Bible who has something to say about God's healing work. We have heard an Old Testament story about the prophet Elijah healing a man with leprosy. And we have heard a psalm in which the poet lifts up a song of praise to God for healing him of a life threatening illness. Yet, many of our churches don't say or do much about healing. Are we missing something here? Jesus used his healing work to teach us something important about the Kingdom of God and about what God wants for us. Through his healing work, Jesus taught us that God wants us to be whole persons.
I. What does it mean to be sick?
Have you ever had to cope with a really serious of prolonged illness? If you have, you know that it has to do with more than just your physical condition. It can involve your whole life and keep you from living up to your highest possibilities.
The several different kinds of healing works that Jesus did give us some insight into the different things that can go wrong in a person's life.
Jesus healed some of disabling conditions like lameness or blindness that kept people from functioning as happy and productive people.
Jesus also healed some, like the person in our scripture lesson, of leprosy. Leprosy was a much dreaded, multifaceted illness. Not only was it a physical illness that could be terminal, it had an additional stigma attached to it. There was a widely held belief that it was probably a punishment for some sin. It could make people look down on you. It could destroy your self respect. And, because of ritual laws of uncleanness, it could cause you to be quarantined away from human relationships in the community and prevented from worshiping in the temple. It could alienate you from yourself, from family and community, and from God.
Still another kind of healing was the casting out of unclean spirits. This had to do with people who were physically well but were afflicted with some invisible condition like epilepsy or mental illness. We can imagine that some might be possessed by evil spirits like greed or hate or bitterness.
In the Bible, people were thought of as unified souls. The mind, the body, the emotions, the spirit and the relationships were all interrelated aspects of the one person. If there was a serious problem that prevented a person from functioning fully in all of those aspects, there was sickness. Can you see how the different kinds of physical sicknesses that Jesus healed represented different kinds of spiritual sicknesses that can overtake us? Can you see how the different kinds of healing works that Jesus did related to more than just a person's physical health?