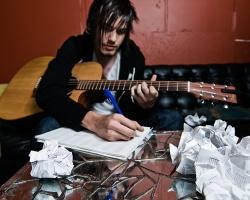 Don't Give Out ... Be Persistent
By
O.S. Hawkins
Thursday, May 01, 2003
Daniel 1:17-21
I love those words in Daniel 1:21 — "Thus Daniel continued." He finished strongly! He was persistent. For 70 years he did not give in, nor did he give up, nor did he give out. He was not only resistant but also consistent and persistent. He outlived Nebuchadnezzar and he even outlived Nebuchadnezzar's empire. Daniel lived into the days of Cyrus the ruler of the Medes and Persians, and God used him to make a tremendous difference in his culture and in his world.
When we do not give in nor give up nor give out God will bless. Note that He will give protection. God had brought Daniel into the favor and goodwill of the chief of the eunuchs. (Daniel 1:9) God has His own ways of watching over His own when they are faithful to His word and obedient to His will. It is a wonderful thing in a crumbling culture to know that God has the controls in His own hand. He also gives knowledge. God gave them knowledge and skill in all literature and wisdom. (Daniel 1:17). At the end of three years Daniel took his oral exams. He flew through to the head of the class. He applied himself, he prepared, and God blessed him. Preparing intellectually is a requirement for living in our Babylon. Like Daniel, we do not live in Jerusalem any longer. For example, who would have thought we would ever have to ask if it was okay to see a Walt Disney film? As was true in Daniel's day, truth is on our side. We, like him, can live uncompromising lives. We, like Daniel, can stand true to the Word of God. We should not let anyone in the king's court tempt us to compromise and the Lord will raise us up before our peers as He did Daniel. Promotion does not come from the east nor the west but from the Lord.
God will also give us influence. The Bible says, Thus Daniel continued until the first year of King Cyrus. When we read these words in Daniel 1:21 we find that this has covered a span of 70 years. What an influence Daniel had. He not only did not give in, he did not give up, and he did not give out. When Cyrus made a decree that allowed the Jews to return to Jerusalem, Daniel had a part in that. When Nehemiah went back to be the rebuilder of the broken walls, Daniel had a part in that. When Ezra went back to re-establish the book of the law Daniel had a part in that. And 500 years later when the wise men made their way to Bethlehem from the East, if you will look back far enough you will find Daniel behind that too. Those Magi knew about a Messiah because their ancestors had heard through the uncompromising life of a young Hebrew captive in Babylon by the name of Daniel.