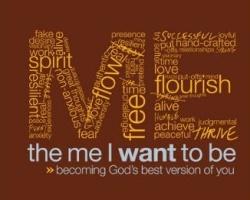 The Me I Want to Be: Becoming God's Best Version of You
By
Michael Duduit
Monday, January 04, 2010
John Ortberg's latest book is
The Me I Want to Be: Becoming God's Best Version of You
(Zondervan). In it Ortberg writes about how to realize the full potential God has placed within you. He provides a spiritual formation assessment tool and an online tool (at
Monvee.com
) to help readers develop their own spiritual growth plan. Here's a good book to help you start the new year with some meaningful goals.
If you go to
Monvee.com
, and click on the Church Learders link, there is a preview video that tells you about the program. Below that on the page are links to attend an online session, apply to participate in the beta program for churches or to try the tool yourself.
There's a "Contact Us" link on the Monvee site if users have additional questions.