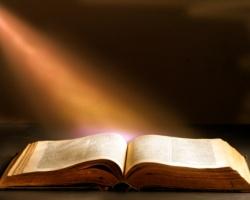 When a Nation Has No Prophetic Voice
By
Maliseni Banda
Tuesday, May 15, 2012
Many Christians in the world are familiar with the words of Proverbs 29:18. The Bible tells us here that without vision people perish. Vision was a term prefered by those King James assembled in the 17th century to translate the Bible into English. Those who translated it to the NIV prefered the term revelation. The term revelation is a more encompassing one. When this term is used, other verses of Scripture become easy to understand.
One such verse is
Amos 3:7
. Here the Bible tells us the Lord does nothing without first revealing it to His prophets. Interestingly, when we look at
Jeremiah 18:1-10
, we gain an understanding of the relationship between prophecy and nations. Here the Bible speaks about two kinds of revelation to a nation which may be spoken through a prophet, one negative and the other positive. The Bible tells us God considers every nation like clay in the potter's hand. It is completely in His hands to do what He wishes with it. The destiny of any nation is never apart from the decisions of the Most High, but His decisions are influenced by a nation's attitude or response toward His Word. To that end, God never can give a positive prophecy to a nation which decides to walk in contradiction to the dictates of His Word or a negative prophecy to one which decides to walk in His ways. By implication, this means every nation decides where it will end up.However, having said this, I must point out that when forming a nation, God has in mind a good purpose for its existence; but His initial plans for every nation are set on the principle of moral prosperity as a way in which any nation can position itself for His favor to be showered on it. Remember what the Lord said of Abraham in Genesis: "Seeing that Abraham shall surely become a great nation, and all the nations shall be blessed in him? For I know him, that he will command his children and his household after him, and they shall keep the way of the LORD, to do justice and judgement; that the LORD may bring upon Abraham that which he hath spoken of him" (KJV). The nation which was to come from Abraham's loins—Israel—was to see the Word spoken about it come to pass only if it walked in the way of the LORD as directed by Abraham.Likewise, every nation needs an Abraham to direct it. Indeed, God raises men and women, His prophets, to direct nations in the way they should go. To this end, Jehosophat the king of Israel, a man who sought God's direction in his acts, could tell his countrymen, "Have faith in the LORD your God and you will be upheld; have faith in His prophets and you will be successful" (
2 Chronicles 20:20
).