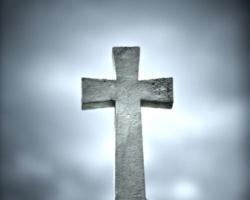 The Cross of Christ
By
Dr. Franklin L. Kirksey
Friday, March 26, 2010
Introduction
Dr. Erwin W. Lutzer, senior pastor of Moody Memorial Church in Chicago, Ill., shares in his book Why the Cross Can Do What Politics Can't, "Many pastors no longer preach about God's holiness and man's depravity, arguing that we must speak to the 'felt needs' of the day. Thus much contemporary preaching centers on relationships within the family, how to conquer depression, and how to have a better self-image. The focus is on how Christ can help a person be a better businessman or career woman rather than on our need to prepare for heaven and face the final judgment. We are told that if we want to be relevant, we must 'scratch people where they itch.'
"As a result, many churches today offer a Christ who will help people become healthy, wealthy and fulfilled."In
Basic Christianity
, Dr. John R. W. Stott laments, "A great many people in the post-Christian West have fallen for [a] caricature of Christianity. They then understandably see no fundamental difference between the Christian gospel and the eastern religions…they regard all religions as systems of human merit. 'God helps those who help themselves,' they say. There is no possibility of reconciling this notion with the cross of Christ."A significant reference to the cross of Christ is in
1 Peter 3:18
, where we read, "For Christ also suffered once for sins, the just for the unjust, that He might bring us to God, being put to death in the flesh but made alive by the Spirit."We will approach the cross of Christ under three headings, namely, the curse of the cross of Christ, the centrality of the cross of Christ and the challenge of the cross of Christ.
I. The Curse of the Cross of Christ
The Romans practiced several forms of execution. For example: They beheaded some, burned others at the stake and beat others to death by flogging. Why did they crucify Jesus upon a cross? According to God's plan, Jesus was to die this way for the sins of the world. Those who passed by would assume He was under God's curse. Isaiah prophesied, "Surely He has borne our griefs and carried our sorrows; yet we esteemed Him stricken, smitten by God, and afflicted" (Isaiah 53:4).
Moses is credited with writing, "If a man has committed a sin deserving of death, and he is put to death, and you hang him on a tree, his body shall not remain overnight on the tree, but you shall surely bury him that day, so that you do not defile the land which the LORD your God is giving you as an inheritance; for he who is hanged is accursed of God" (
Deuteronomy 21:22-23
).Paul said, "For as many as are of the works of the law are under the curse; for it is written, 'Cursed is everyone who does not continue in all things which are written in the book of the law, to do them.' But that no one is justified by the law in the sight of God is evident, for 'the just shall live by faith.' Yet the law is not of faith, but 'the man who does them shall live by them.' Christ has redeemed us from the curse of the law, having become a curse for us (for it is written, 'Cursed is everyone who hangs on a tree', that the blessing of Abraham might come upon the Gentiles in Christ Jesus, that we might receive the promise of the Spirit through faith" (
Galatians 3:10-14
).