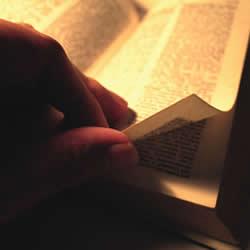 The Preacher As God's Steward
By
James Earl Massey
Wednesday, March 01, 2006
Scripture is under attack in our time as provincial, partial, and nonapplicable — even in some conventional churches. Tradition is viewed by many as too binding, and there is a growing revolt to be independent from the past, to break with what has been valued, thought, said, and done by sainted believers in all earlier times and movements before this one. As for the norm of reason and the norm of experience, the arrogant intellectualism and consumerism in our culture have made idols of self-thought and self-will, so that nothing is reasonable or worthy of being experienced except what one prefers for oneself. Given this time and setting in which we serve, the importance of our task bids us to think carefully, intentionally, and prayerfully about our task, so that our understanding, our attitudes, our actions, and our expectations will be in line with what God desires, has planned, and requires on our part as commissioned stewards.
In I Corinthians 4:1 Paul described the province of the preacher's stewardship as handling and heralding "the mysteries of God." In Pauline usage "mystery" (musterion) has to do with the historical action of God, with how God enacted and enacts His salvific purpose in this world. Mystery encompasses that which is rooted in the eternal counsel of God but has found fulfillment or will be fulfilled — at some fullness of time. Mystery, in Pauline usage, has to do with the background and basis of the gospel, and with what the gospel makes possible to those who believe it — deliverance from sin, newness of life, inward and outward healing, answers to prayer, and more. We preach so that God's saving and sustaining action can be experientially known by those who hear and believe us.
We who preach by divine appointment have as our distinct subject area "the mysteries of God." It is important that I say something more here about what it is to which we refer in speaking about "mystery." Gabriel Marcel offered a pertinent statement to aid us when he contrasted the difference between a "problem" and what is essential "mystery." A problem, he explained, is something that can be solved; it is pro blema, out there in front of the self, and once a solution to it is found, one can move on beyond it. But a mystery is not something external; a mystery involves us existentially, it confronts and engages and pinches us, it situates us insuch a way that we know we must yield to its unmanageable strangeness.1
There is a story Dr. George Washington Carver used to tell about himself that well illustrates this. There was that day, he reported, when he had been meditating on life and nature. He moved from thought to prayer. He asked God, "Mr. Creator [his way of addressing the Almighty], why did you make the universe?" God responded to the query, but it was an admonition to ask for something more in keeping with what his mind might more readily grasp. So Carver revised his question, scaled it down, and asked God why He had made humans. He was told inwardly that he still wanted to know too much.